Are you looking for an easy way to get a jump on a cold winter morning? Here's a simple to make powerful natural cold remedy that helps boost metabolism, brain activity, and super charge the immune system all in one shot - plus it has plenty of other mighty fine heath benefits.
Simply make a mug of hot lemon water and spice it up with cinnamon and fresh ginger! Kapow - instant superfood celebration and natural cold remedy.
The Secret Superfood Ingredients in an Immune Boosting Cold Remedy
Natural Cold Remedy Ingredient Number one: Lemon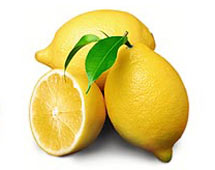 Lemon is widely known for its high Vitamin C content and digestion aiding effects but the surprise here is that lemon's overall nutrients are alkaline and not acidic as you would imagine. When your body is more acidic, it is more susceptible to disease because there is an increase in inflammation. Thus, adding lemon to your water helps balance the body's Ph and keep that pesky inflammation at bay and the sniffly sneezy's as well. Lemon water all on its own is great at keeping you healthy but the real powerhouse in this natural cold remedy is the combination of all three, lemon, cinnamon and ginger.
Natural Cold Remedy Ingredient Number Two: Cinnamon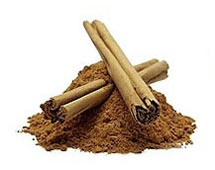 In traditional Chinese remedies cinnamon is praised for its warming qualities (sounds pretty good on a cold winter morning) and has been used to provide relief when faced with the onset of a cold or flu, especially when mixed in a tea with some fresh ginger. Cinnamon's scent has also been shown to boost brain activity so when you add a touch of cinnamon in your morning tea make sure you give it a big whiff to help get those cobwebs out of the brain and perhaps help you remember where you put your keys.
When consumed with high carb foods cinnamon can help lessen carbohydrates impact on your blood sugar levels because cinnamon reduces blood sugar as well as cholesterol and triglycerides. It also has anti-microbial properties that help stop the growth of bacteria and can be effective in preventing candida overgrowth.
A Cold Remedy Just isn't Complete Without Ginger
Natural Cold Remedy Ingredient Number Three: Ginger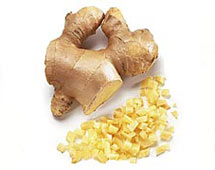 Ginger completes the digestive three way tag team because it is an intestinal spasmolytic (a substance which relaxes and soothes the intestinal tract). Ginger is also an excellent carminative (a substance which promotes the elimination of intestinal gas) so you don't have to ride the toot toot train all the way to work with this cold remedy. Ginger was shown to be far superior to Dramamine the motion sickness drug and is well known to be very useful in reducing the nausea and vomiting of pregnancy. Ginger contains very potent anti-inflammatory compounds called gingerols. Ginger extracts have been shown to have both antioxidant, anti-inflammatory and anti-tumor effects on cells and is especially effective in inducing cell death in ovarian cancer cells.
Ginger is not only warming on a cold day with its spicy kick, but helps promote healthy sweating, which is helpful when you have a cold or the flu. So if you are doing a winter detox adding a little ginger in the morning will really help the detoxification process. A good sweat may do a lot more than simply assist detoxification as German researchers have found that sweat contains a potent germ-fighting agent called dermicidin. Dermicidin is manufactured in the body's sweat glands, secreted into the sweat, and transported to the skin's surface where it provides protection against invading microorganisms, bacteria and infections.
Now after all that appetizing talk of sweating and digestion why not lose yourself in a spicy sweet hot mug of lemon ginger cinnamon tea.