I've been hearing a lot about the health benefits of grass fed meat lately so I stopped by the farmers market last night to see if there were any local farmers selling grass fed meat. I was pleased to notice there were a couple to choose from, and after looking over the price list I was more pleased to note the prices were lower than other grass fed meat and produce I have seen in the past – so I will definitely have to stop by again when my freezer isn't so full.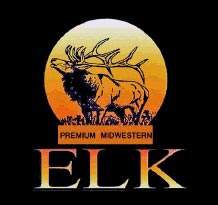 Further into the farmers market my attention was grabbed by the horns, if you'll forgive my pun, by a stand selling locally raised Elk, and of course as with all booths that have free samples I just had to stop. While I was nibbling a bit of wild rice elk bratwurst, I learned that elk is very high in protein, yet low in fat, cholesterol and calories. Furthermore, their elk was not treated with growth hormones, antibiotics, or other chemicals, and is raised on lush, open pastures – aka grass fed – Aha! I thought, just what I was looking for.
I was sold on the wild rice elk brats, (the power of a good free sample eh?) so I picked up a package along with an Elk summer sausage. Once in the car I noticed, while the elk was grown naturally it wasn't processed so and had some dreaded un-natural preservatives – yikes what is a budding natural food eater to do? You win some and you lose some I guess – but as they say when life hands you lemons… you make omelets.
So that is what I did.
Wild Rice Elk Bratwurst and Toasted Sesame Seed Omelet:
2 large cage free organic eggs
½ Wild rice Elk bratwurst
½ tsp. sesame seeds
3 large fresh basil leaves
1 tsp. coconut oil
mozzarella and Colby jack cheese
course salt and fresh ground pepper
Wild Rice Elk Bratwurst Omelet Preparation
First, whip up the eggs with a bit of pepper or any other spices you'd like to add. I like to add a touch of water to the mix so the eggs cook up nice and fluffy.
Second, toast the sesame seeds and a bit of the course salt and ground pepper in your omelet pan on medium high heat making sure to shake the pan so the seeds don't burn. When nice and toasty set them aside in a small bowl and while the pan is hot add the coconut oil (making sure to lick the remaining coconut oil off the spoon – oh so good and good for you too! 🙂 )
Third, drop in the egg mixture and sprinkle the sesame seeds on top (note: do not put the sesame seeds in before the eggs or you'll have sesame seeds popping like popcorn and you'll have to duck for cover – believe me I know from experience, eeks…)
I usually cover the pan and turn the heat to low, this puffs up the eggs so they are nice and fluffy. When they are fully cooked drop in all the fresh basil, wild rice elk bratwurst and cheese, flip that baby in half and you are ready to enjoy the smoky flavor of one mighty fine wild rice elk bratwurst omelet!
This post added to Fight Back Fridays at the Food Renegade - a delightfully delicious real food blog and Real Food Wednesday more healthy goodies than you can shake a wild rice Elk bratwurst at.