If the thought of wielding a massive cleaver gives you goose bumps, but you have a hankering for some fresh coconut water take a look at Vita Coco. All the natural health goodness of fresh young coconuts without the risk of missing fingers, yikes sorry for the graphic image let's stick to a more inviting picture - the image of good health.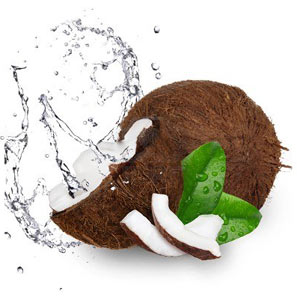 • Coconut water is low in sodium and sugar and very high in potassium (even more than bananas, or sports drinks like Gatorade)
• Coconut water helps raise the metabolism, boost the immune system, and improve circulation (and in a pinch it can be used for blood transfusions since it is identical to human blood plasma - oops sorry that brings us back to the missing fingers quip I'll try to refrain)
If you aren't that familiar with the health benefits of coconut water do some searching and you'll soon find out that coconut water is some amazing stuff (maybe that's why all those commercials you see for vacations in the tropics have all those gorgeous people in them - it must be the coconut water)
But back to the Vita Coco shall we? Not only do they offer plain Jane coconut water that is scrumptious all by itself, they offer many other flavors made with natural fruit purees along with the coconut water. Give the Passion Fruit, Tangerine, Peach & Mango, Pineapple, or Acai & Pomegranate flavors a try - you'll be dancing in tropical vacation commercials in no time.
I have not been paid by Vita Coco to butter them up and make them look good - their products speak for themselves - I am also not endorsed by meat cleaver sellers or emergency room workers for mentioning tragic accidents that might result from improper use of said cutlery - I do however receive a small commission from Amazon for any purchases made through the links on this site so tell all your friends to stop here first and practice hitting that buy button - it does a blogger good