Have you ever been blasted in the mouth with a slimy black mold filled jet of water? Just the thought of it makes my stomach do the chicken dance.
I'd be willing to bet if you have kids and those kids have cute rubber ducky bath toys the odds are good that THEY have.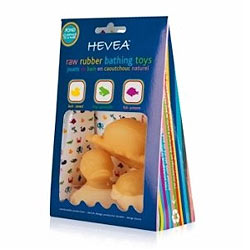 That's an even more disturbing thought. So when I ran across an article in Parents Magazine about Hevea Pond Bath Toys my attention was piqued and that chicken in the tummy went back to sleep.
Hevea Pond bath toys are specifically designed in one solid piece so there is no hole that collects water and thus breeds black mold. Granted a lot of the fun with rubber bath toys is the fact that you can fill them with water and squirt them at each other, but you can never get them clean enough to prevent the mold growth.
Watch out For That Darn BPA in Your Duckies
To up the anti on the earth friendly bath toy factor these organic bath toys from Hevea are BPA free, in fact there is no PVC, phthalates and no artificial colors.
If you aren't aware of BPA yet it can't be seen, tasted, smelled or felt but it is in most plastics with recycle codes 3 or 7. BPA is especially dangerous for infants and children because it effects brain development, and has been shown to mess up the thyroid and possibly even lead to leukemia, among a host of other not so pleasant bodily harms.
Needless to say if you can avoid BPA in any possible way your (and your children's) body will thank you for it.
It seems Hevea Pond Bath Toys are in pretty high demand at the moment, as I sat down to write this post there were three sets (adlink) available on Amazon and a few on eBay, they do sell them individually but you'll save a few dollars by getting the set so if you want to grab one of the last sets of (adlink) Bath Toys from Hevea Pond
I hope your clicking fingers are warmed up.
Find More Natural Rubber Hevea Pond Bath Toys,
Teethers and Pacifiers for Sale Below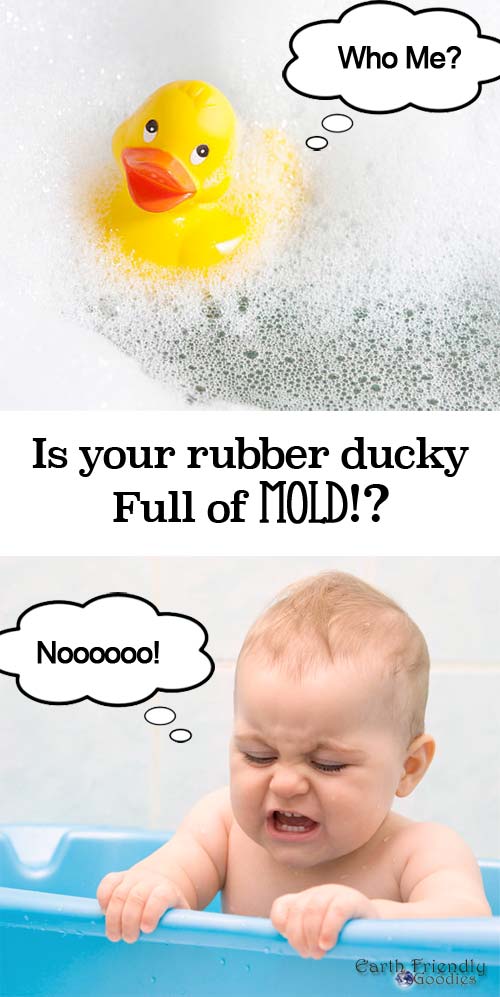 If you have tried Hevea Pond bath toys or products we'd love to hear what you think. Please leave a comment below.
Do you have friends and family who might be interested in BPA free bath toys? Send a cute rubber ducky there way, because they make great baby shower gifts!