I just received a beautiful bamboo cutting board as a gift and I've been looking into how to cure it or season it before use. Every where I look suggests using food grade mineral oil to first cure the bamboo cutting board and then re-apply once a month to maintain a good luster.
Now my dilemma is this: is mineral oil, even supposedly food grade mineral oil really safe?
Here is the definition of mineral oil found on Wikipedia:
"A mineral oil or liquid petroleum is a liquid by-product of the distillation of petroleum to produce gasoline and other petroleum based products from crude oil."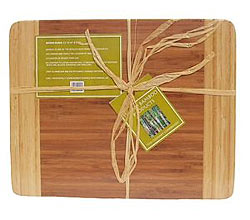 Now does that sound safe to consume to you?
Me either.
Is there a natural health alternative to mineral oil in curing a wood or bamboo cutting board?
I'd like to start a discussion on the use of mineral oil in curing wood cutting boards, so for any of you real food experts or natural health guru's what do you think? And what do you use to cure or maintain your wood cutting board?
Since starting this discussion on alternatives to using mineral oil to treat your wooden cutting boards several choices have been suggested.
I'll quickly go over a few below so you can decide which one is right for you.
What Kind of Oil To Use For Wood Cutting Boards
Beeswax:
While not an oil this option repeatedly came up. In fact, it is one of the most natural suggestions recommended by cutting board makers and butchers alike. This natural wax produced by honey bees can be used to add a nice shine to your board. It also hydrates and waterproofs so it seals the board from bacteria and adds a water repellent surface for easy clean up. Honey is also naturally antibacterial.
Down side to using beeswax to protect your cutting board: if you are allergic to honey or a strict vegan this option may not be for you.
Unfortunately most beeswax cutting board products we've found also contain mineral oil, so if you are trying to avoid petroleum products you may have to use solid beeswax and a lot of elbow grease buffing that board to a nice sheen. Another option is to blend the beeswax with a special form of coconut oil that does not go rancid. See below.
Coconut Oil:
We love coconut oil for it's numerous uses in cooking, skin care and natural remedies. However the coconut oil you eat and use on your skin is not ideal for treating your cutting board.
While coconut oil is anti-bacterial and does not tend to go rancid easily it is still possible with high heat and humidity. For that reason coconut oil is not recommended for cutting boards (however it is probably better than most other nut and vegetable oils if that is all that you have.)
That being said there is a form of coconut oil that is perfect for cutting boards!
Fractionated coconut oil:
While fractionated coconut oil is more refined than the virgin coconut oil prized for it's health benefits it is perfect as a cutting board treatment. The steam distillation process removes the long-chain triglycerides (LCT) leaving the medium chain triglycerides (MCT) which makes the oil liquid at cooler temperatures, shelf stable and most importantly will not go rancid.
A note of caution, not all MCT oils are food grade so make sure to do your homework when looking for a coconut oil cutting board oil (and some may use virgin coconut oil which isn't a good idea either.
We did some research and found two vegan cutting board oils using coconut oil which look very promising.
The first is Bartow and Son's Vegan Cutting Board Tonic. This is a plant based cutting board finisher that is completely free of petroleum byproducts and carcinogenic ingredients. It is said to restore and protect bamboo and hardwood cutting boards. (as well as wooden spoons, bowls etc..)
Another nice looking option is Caron & Doucet Butcher Block Bundle. This is an oil and wax set that will restore and protect your cutting board. It is also a plant based and vegan cutting board protector that does not use mineral oil. This oil and wax combo uses refined coconut oil and natural plant waxes with a spritz of food safe essential oils.
We'll cover more options for preserving your cutting boards without using mineral oil soon, (olive oil, linseed oil, walnut oil etc..) but for now happy cooking!
Wondering Where to Buy Food Grade Mineral Oil See These Options Below
I'm still not entirely convinced food grade mineral oil is as food safe as it claims but there are many natural products that still claim it is safe. If some of the more natural methods for protecting wood cutting boards are not an option for you here are some options. If you can't find food grade mineral oil at your local store eBay has a few available below.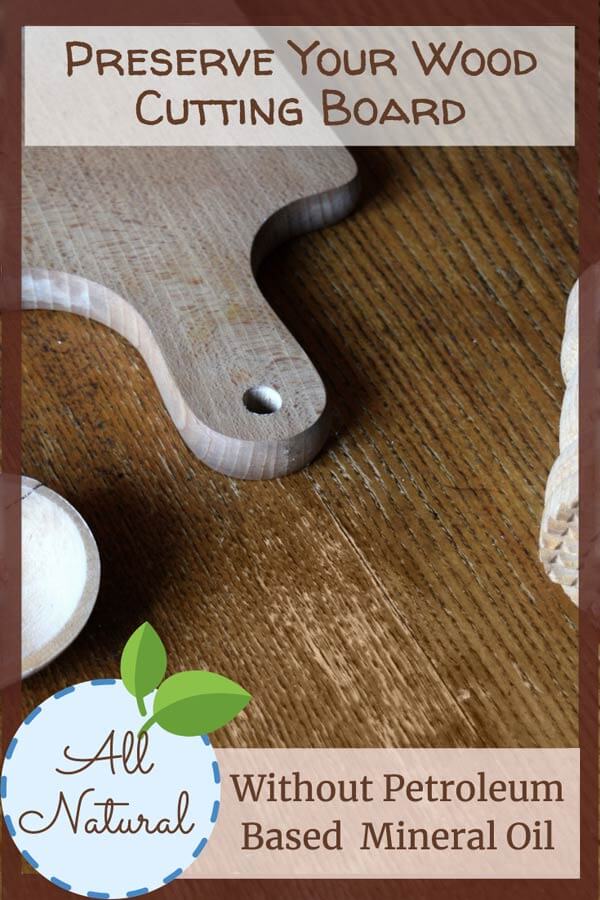 Bestselling Wood cutting board oil and accessories