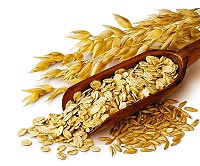 If you are looking for a tasty treat on a chilly morning (or afternoons and evenings) perhaps a bowl of organic old fashioned slow cooker oatmeal would hit the spot. I was recently flipping through my "Fix-It and Forget-It Cookbook
: Feasting with your Slow Cooker" and happened to see a recipe for making slow cooker oatmeal.
Well, my creative kitchen gremlin tapped me on the shoulder and said "hey buddy let's experiment with some crockpot oatmeal."
So experiment we did.
Our Organic Old Fashioned Slow Cooker Oatmeal Recipe: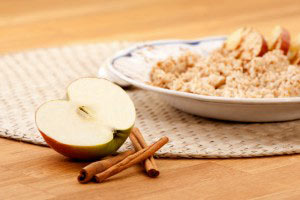 2 Cups dry Organic Old Fashioned Oats
2 Cups chopped apples (hand picked from a local orchard adds a little family fun)
2 1/2 Cups milk
1 1/2 Cups water
4 Tbsp. honey
4 Tbsp. brown sugar
2 Tbsp. butter
1/2 tsp. salt
1 tsp. cinnamon
1/2 tsp. vanilla extract
1 tsp. nutmeg
1/8 tsp cloves (or 5-6 crushed bulbs)
coconut oil
Grease your crockpot with some coconut oil. Mix all the ingredients in your slow cooker set the timer on Low for 4 hours and wait patiently until you have one fine batch of spiced apple slow cooker oatmeal. mm-mmm good!
Note: to take advantage of the full nutrient power of the oats soak them overnight in yogurt or buttermilk. Sound strange? You bet, but whole grains like oats have phytic acid which binds with the vitamins and minerals in our bodies and prevents them from being absorbed. Soaking them in an acidic medium like buttermilk, whey, yogurt, lemon juice, or vinegar overnight neutralizes the phytic acid and makes them easier to digest.
Hey if you really dug this slow cooker oatmeal recipe I sure would love a comment, and a share and a Like and a pat on the back and a batch of warm chocolate cookies...
This slow cooker oatmeal recipe post shared on Fight Back Fridays and Real Food Wednesday.