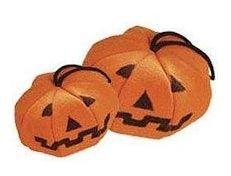 Tis the season for creepy crawlies, spooky ghosts and black cats! In all the legends and superstitions about black cats never once have I seen a way to tame these darkly dangerous wildly witchy creatures... until now. (well except for scratching their bellies so they roll over like a fluff ball while you ooooh and ahh over what a nice little kitty they are - but that kind of ruins the dark mysterious mood I was trying to set)
Introducing the Black Cat Taming Organic Catnip Toys from Yeowww!
I stumbled upon Yeowww! 100% organic catnip toys while searching for Halloween costumes for cats (yes they do actually make Halloween costumes for cats) These are cute little organic catnip toys completely handmade and made from 100% organic catnip so we can spoil our cats with organic goodness while we overindulge them with narcotic plants - but hey what's a little misdemeanor now and then for the love of our pets.
Yeowww! actually makes a rather large selection of homemade organic catnip toys and a few fun Halloween style catnip toys like the scary little pumpkins, ghosties and bats shown here.
While looking for organic Halloween treats for the kiddies don't forget the kitties! If you have a black cat that is feeling misunderstood this Halloween season or any cat that could use a jolt of organic catnip goodness why not cheer them up with one of these good 'ol organic catnip toys. They may even say Yeowww!
Check out these Cute Yeowww Organic Catnip Halloween Toys for Sale
This Post on Organic Catnip Toys Shared on Real Food Wednesday