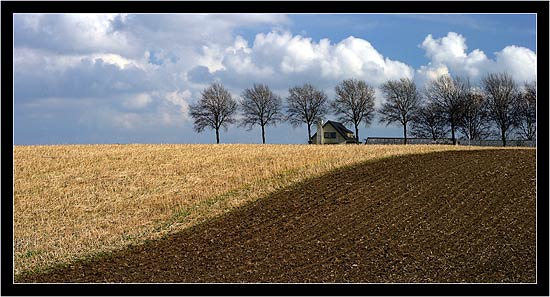 © Jeroen Van Daal
"14.2% of rural households are food insecure,
an estimated 2.8 million households"
Tis the season for family fun and when our family gets together for the holidays it means good food and lots of it. But what is easy to forget when our kids are nestled all snug in their beds, visions of sugarplums dancing in their heads, and we, all snuggled up in our warm winter caps watching a bit of TV or reading a good book by the fire with a bowl of fresh popped popcorn, is that some people don't have that luxury, or the festive holiday food celebrations.
I was reminded of this fact by a mass email of all things, one of those chain letters you get and either forward to all your friends or more than likely just delete. But this one caught my attention "Kare 11 TV & Land O'Lakes are donating $1 to a food shelf for every person who clicks on their web site." I figured I could take a second of my time for a dollar so I took a look.
Land O'Lakes has started a program called Feeding Our Communities - the focus is to help feed those in rural America who don't have enough to eat. It is an unfortunate twist of fate that the regions of this country that supply us with the good food we eat often don't have enough to eat themselves.
"Food shelf visits increased by 30 percent in 2008, and visits to local food shelves are up 40 percent this year over last, while donations are up only about 23 percent."
The Land O'Lakes Foundation wants to help. In partnership with farmer-owners and cooperative partners, they will make available up to $1 million to alleviate rural hunger. To up the anti they will even match dollar for dollar, up to $400,000, the cash donations of member cooperatives who can then use that grant money to fund their own hunger relief programs. Sounds like a nice circle of helping hands there doesn't it - someone has their thinking caps on.
And now back to our regularly scheduled program... you might be wistfully pondering if you were a pondering sort "wouldn't it be nice if we could just press a button to end world hunger?" Well thanks to KARE 11 and the Land O'Lakes Foundation you can press a button to at least help. With "Operation Co-operation" they will automatically donate a dollar to hunger relief programs for every click - you can even come back every 24 hours to do so again - so we'll see you back here tomorrow and the next day and the next day....
Have a wonderful Earth Friendly day from the gang at Earth Friendly Goodies.