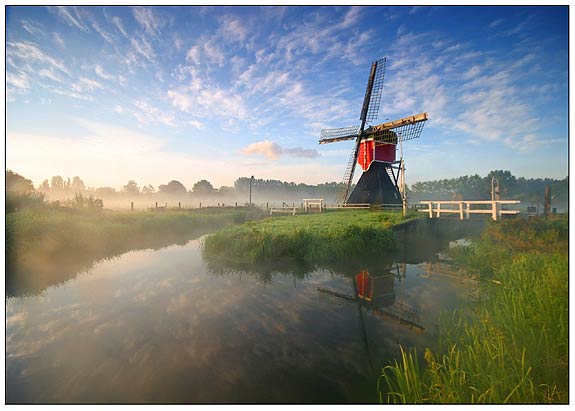 Morning mill in Oud Zuilen © Jeroen van Daal
It's always fun finding new photos for Earth Friendly Photo Friday especially when you find a new artist when you aren't even looking. This gem of an artist was a delightful surprise while I was looking for featured photos for yesterday's post on ending rural hunger.
This month's photo comes all the way from the Northern Utrecht region of the Netherlands. The Dutch, world famous for their tulips and windmills have been utilizing wind energy way before alternative energy was the craze it is today. This beautiful misty morning photo is stunningly vivid as is all of Jeroen van Daal's work. If you love Dutch windmill photos or fantastic landscape photography in general swing by his site and immerse yourself in some very earth friendly photos.
If you'd like to share a windmill picture or other earth friendly photo leave a comment below, till next time have a fairly fun earth friendly photo friday.