What would Earth Friendly Goodies be without a section devoted to Eco-Tourism? The world is full of amazing scenery and locations from across the world to right in your own backyard. Exploring the world around us has always been part of being human - you don't even have to be an eco geek to love travel and exploration, nor do you have to travel to remote locations or the deep dark woods. Did you know ecotourism thrives in the jungles of Thailand to the biggest of cities, just look into New York City Eco Tourism and see what I mean. But, how does regular travel to beautiful destinations differ from ecotourism - what makes it eco?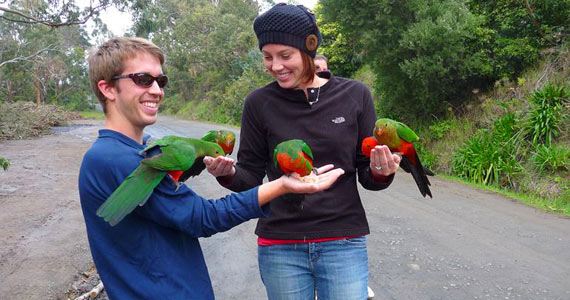 What is Eco-Tourism?
Ecotourism is travel to natural areas that conserve the environment and benefit the well being (and economy) of local people. Ecotourism promotes a greater understanding and appreciation for nature, local culture and customs, all while providing a memorable fun vacation for your family. Often times some of the most beautiful remote areas of the world are areas inhabited by indigenous people, who by modern standards are struggling with poverty and over development of their home land - eco-tourism helps protect the people as well as the beauty of the land that they inhabit.
Principles of Eco-Tourism
Provide enjoyable experiences for visitors and hosts while minimizing impact to the land
Build environmental and cultural awareness and respect
Provide financial benefits for local people as well as financial benefit to land conservation
Raise sensitivity to host countries' political, environmental, and social climate
Featured Ecotourism and Sustainable Travel Deals
You've decided you are long overdue for a family vacation and eco travel sounds like a fun adventure - but where do you go? From time to time we'll feature some fun exciting decadently delicious eco-tourism destinations and adventures right here. Heck writing about these luscious extravagant travel destinations is almost as fun as going there, well not really we are completely envious you get to go, but we'll be there in spirit right along with you - right in the cabana next to you pounding on your door telling you to keep the fun to a minimum.
Groupon Getaways
always has luxurious tantalizing photos and travel destinations so it is a great place to start your search for full eco-vacation packages but what if you are already "on location" and want some ideas for fun eco things to do?
Well this featured eco-tour is to the lovely, scenic, picturesque Melbourne Australia. While in Melbourne take a side trip on this Great Ocean Road Small Group Eco Tour
. The Great Ocean Road in Melbourne is one of Australia's most famous road trips and you can experience it in style with this guided minibus tour. Plus you can opt for the extra helicopter ride over the Shipwreck Coast for something extra special.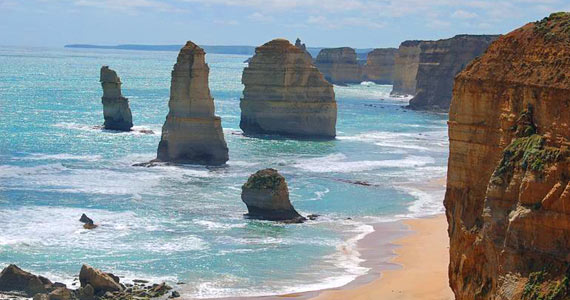 This is a full day eco-tour with pick up (and drop off) right at your hotel with a fun stop for a spot of morning tea before setting out on your 13 hour Melbourne adventure. Some of the scenic locations to look forward to include koala sightings at Kennett River, rainforest walks in the Otway Ranges and Port Campbell National Park where you'll enjoy the famous Twelve Apostles rock formations and where you have the additional option of taking the helicopter ride. For a little trip down swashbuckling memory lane the Shipwreck Coast at Loch Ard Gorge is the site of many shipwrecks and stories of maritime adventures and your tour will conclude with the stunning Melbourne city lights as you enjoy a stop for dinner near London Bridge.
If you'd like to take advantage of this special eco-tourism Australia adventure click one of the lovely photos above for more information as well as a special 10% discount, offer ends November 30th 2012.
If you know someone looking for an adventure please share this with them - if you do, the eco-tourism fairy will bless you with good fortune...